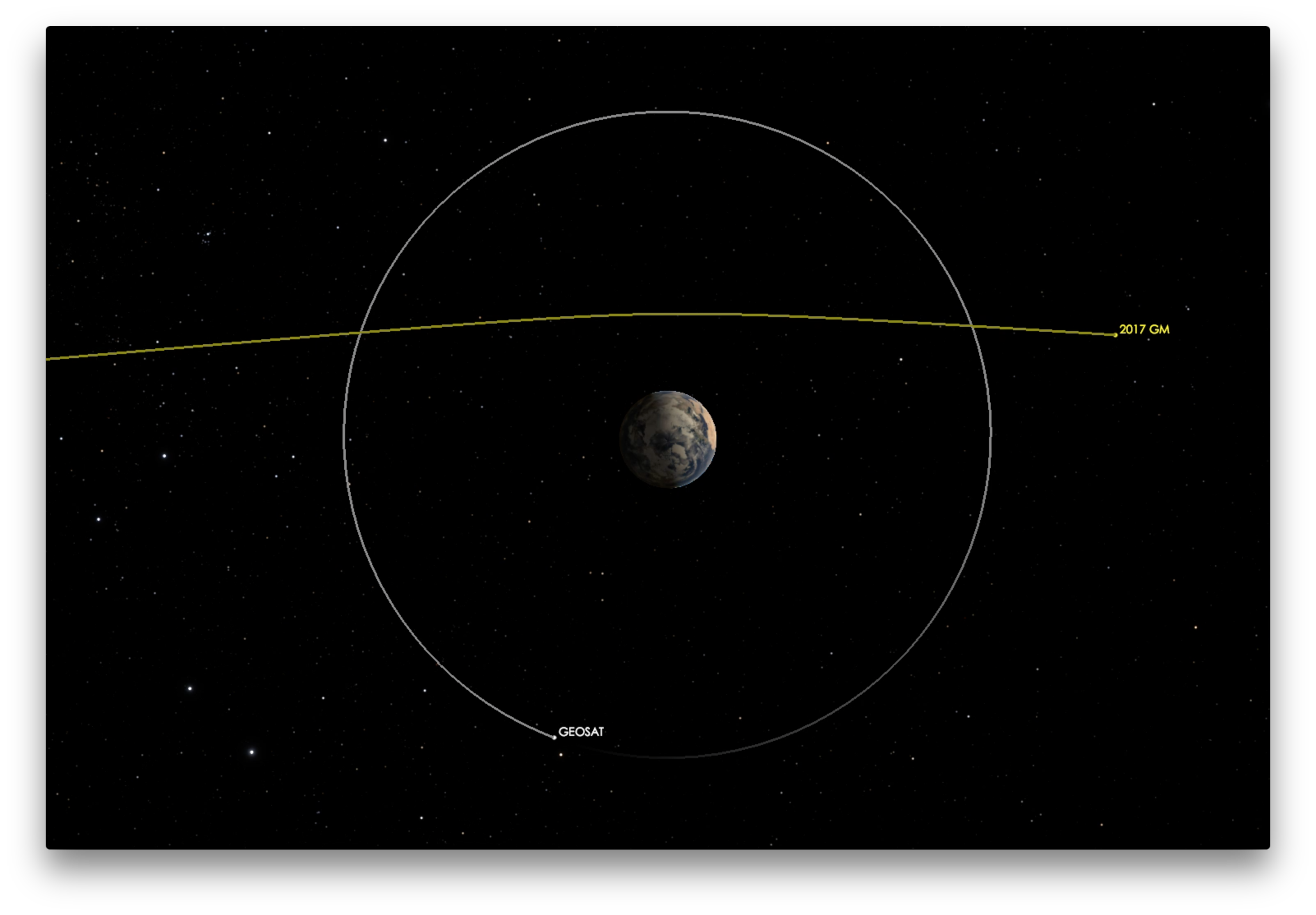 A newly discovered asteroid passed extremely close to Earth on April 4, flying by at an altitude of only 6,100 miles (9900 kilometers) above the surface. The asteroid, called 2017 GM, is very small, only about 10 to 20 feet (3 to 6 meters) in size. It reached its closest point to our planet at 3:31 a.m. PDT (6:31 a.m. EDT / 10:31 UTC) on April 4 at a lower altitude than that of the geosynchronous satellites. The asteroid, however, sailed over the ring of satellites instead of passing through it.
2017 GM was discovered just hours before its closest approach by astronomers using the 60-inch Cassegrain reflector telescope of the Catalina Sky Survey, located in the Catalina Mountains north of Tucson, Arizona – a project of NASA's NEO Observations Program in collaboration with the University of Arizona.
Important follow-up measurements of 2017 GM's position were made by the Pan-STARRS survey on Maui and the SONEAR observatory in Brazil. CNEOS orbit computations based on these data indicate that 2017 GM will not pass this close to Earth again for at least the next hundred years.